Floral Fantasies
Floral Fantasies offers a wide assortment of beautiful flower arrangements and gifts for every occasion. We are available for custom orders and accompanying decorations, filling all your floral needs. Our great selection includes fresh and silk flowers, gift baskets, crafts and more.


Learn More

Local Florist in Conway, MO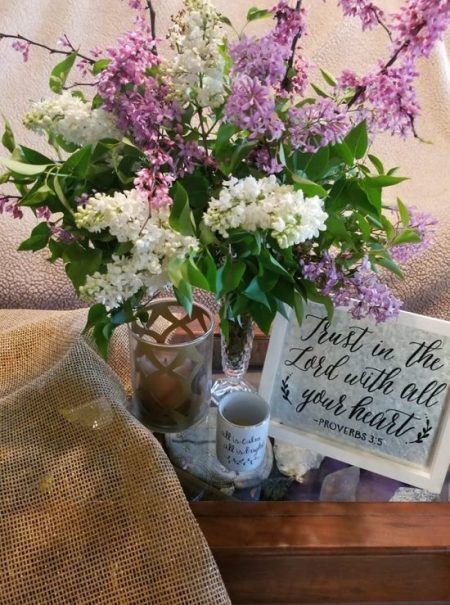 Floral Fantasies has been supplying beautiful flower arrangements and gifts for the local community since 2011. We have a wide assortment of fresh seasonal flowers, traditional bouquets, gift baskets, memory stones, silk plants and flowers, and other crafts. We are available for many occasions such as anniversaries, Valentines Day, birthdays, funerals, weddings, and church events. Our services include custom orders and accompanying decorations such as bows, balloons, ribbons, vases, candies and angels. We take pride in creating the perfect arrangement for each customer's memorable occasion—and it shows. Our passion and enjoyment for our craft have made us the leading flower shop in Conway, MO.
What's your next special event? Floral Fantasies will add the perfect touches to make your day complete. Whether you want to brighten someone's birthday, send congratulations or express your condolences, the experienced florists at Floral Fantasies are here to help. We'll create the ideal arrangement for the occasion. From one bouquet to full wedding décor, our fresh flowers are guaranteed to be a hit. Let us get started on an arrangement for you today. We are ready to take your order or assist you in selecting the best options for your event. As your expert local florist in Conway, MO, our service benefits include:
We are locally-owned and -operated, established in 2011.
We offer fresh and silk flowers for every occasion.
Our selection includes accompanying decorations and crafts to complete your order.
We offer extensive expertise to create the perfect arrangements.
Flower delivery is FREE within city limits!
Enjoy Beauty for Every Occasion
Contact Floral Fantasies today, and we'll get started on a beautiful custom arrangement for your next special day.


Contact Us

We offer the best in floral arrangements and custom floral designs in:
Brittain, MO
Caffeyville, MO
Earnestville, MO
Handley, MO
Huben, MO
Long Lane, MO
Morgan, MO
Niangua, MO
Phillipsburg, MO
Rader, MO
Sampson, MO
Shady Grove, MO
Vance, MO
Camden County, MO
Dallas County, MO
Laclede County, MO
Pulaski County, MO
Texas County, MO
Webster County, MO
Wright County, MO